The best 4K Blu-ray players you can buy right now
The fact that you're here, looking for the best 4K Blu-ray player right now says something about you: you're ahead of the curve. You like owning the latest and greatest technology or, if not owning, at least knowing about the best-of-the-best upcoming tech. 
And why shouldn't you? A day will come soon when everyone will want to watch their favorite TV shows and movies in an ultra crisp 3840 × 2160 resolution.
While looking at 4K Blu-ray players this early in the game makes you somewhat of a tech Nostradamus (congrats on that by the way), manufacturers don't have the same sort of passionate drive to have the latest and greatest that you do.
While most manufacturers have one or two models on the market at the moment, the list of available Ultra-HD Blu-ray players is still a fairly short list.
The good news is that while there aren't many 4K Ultra HD Blu-ray players at the moment, content for these players is growing at an exponential rate.
Netflix has started to film many of its shows in 4K high dynamic range, and Amazon and Google Play TV & Movies have recently followed suit. The first batch of Ultra HD films have finally made their way to store shelves, too, and include The Martian, X-Men Days of Future Past and The Revenant.
But these are just the tip of the very high-resolution iceberg. Expect to see a few dozen more of these high-capacity discs make their way to an electronics retailer near you in the coming weeks and months.
What else do I need to watch a UHD Blu-ray?
In order to get a true 4K experience, remember that you'll need a 4K Blu-ray player, a 4K Blu-ray disc and, of course, a 4K TV in order to watch it. Don't have that last one? Check out our guide to the best 4K TV.
If you don't have a 4K TV, your 4K Blu-ray player will still work, but it will only display images in 1080p. Buy a regular Blu-ray instead of a 4K version and it will still play in 3840 × 2160 resolution, but it won't be a native 4K image and will be noticeably different than had you used an Ultra HD Blu-ray.
Enough with the caveats. Here are the the best 4K Blu-ray players in the world:
When it comes to 4K UHD image quality, the DMP-UB700 effectively sets a new benchmark for price and performance. Streaming service support, with HDR-enabled 4K Netflix, is well worth trumpeting and the player does a swell job with 24-bit audio, be it with FLAC or DSD files. We would've liked universal disc support, but that's probably not going to come until Sony launches its rival 4K disc spinner. In the meantime, though, if you haven't got the cash to drop on Panasonic's higher-end player, this is the UHD BRP you need to audition.
Read the full review: Panasonic DMP-UB700

The Oppo UDP-203 is the most expensive Blu-ray player on this list, but depending on your needs it might just be exactly what you're looking for. 
The player supports a full suite of AV formats, including the niche SACD, and features a total of three HDMI ports (one for video and audio, one for audio, and another to act as an HDMI passthrough).
Unfortunately for a player that wants to offer everything the Oppo doesn't include support for streaming services such as Netflix, but if you want a premium disc player (at a premium price), this is the one for you. 
Read the full review: Oppo UDP-203

The DMP-UB900 will restore you faith in physical media. In full 4K HDR guise it offers a level of performance that will have new 4K TV owners gasping. Ultra-HD Blu-ray brings the experience of 4K digital cinema to the home, and rewards with brilliant colour fidelity, deep contrast and almost three-dimensional clarity.
Factor in solid file playback support, plus 4K iterations of Netflix and Amazon Instant Video, and you have a machine that'll make your new 4K HDR TV look sensational.
Read the full review: Panasonic DMP-UB900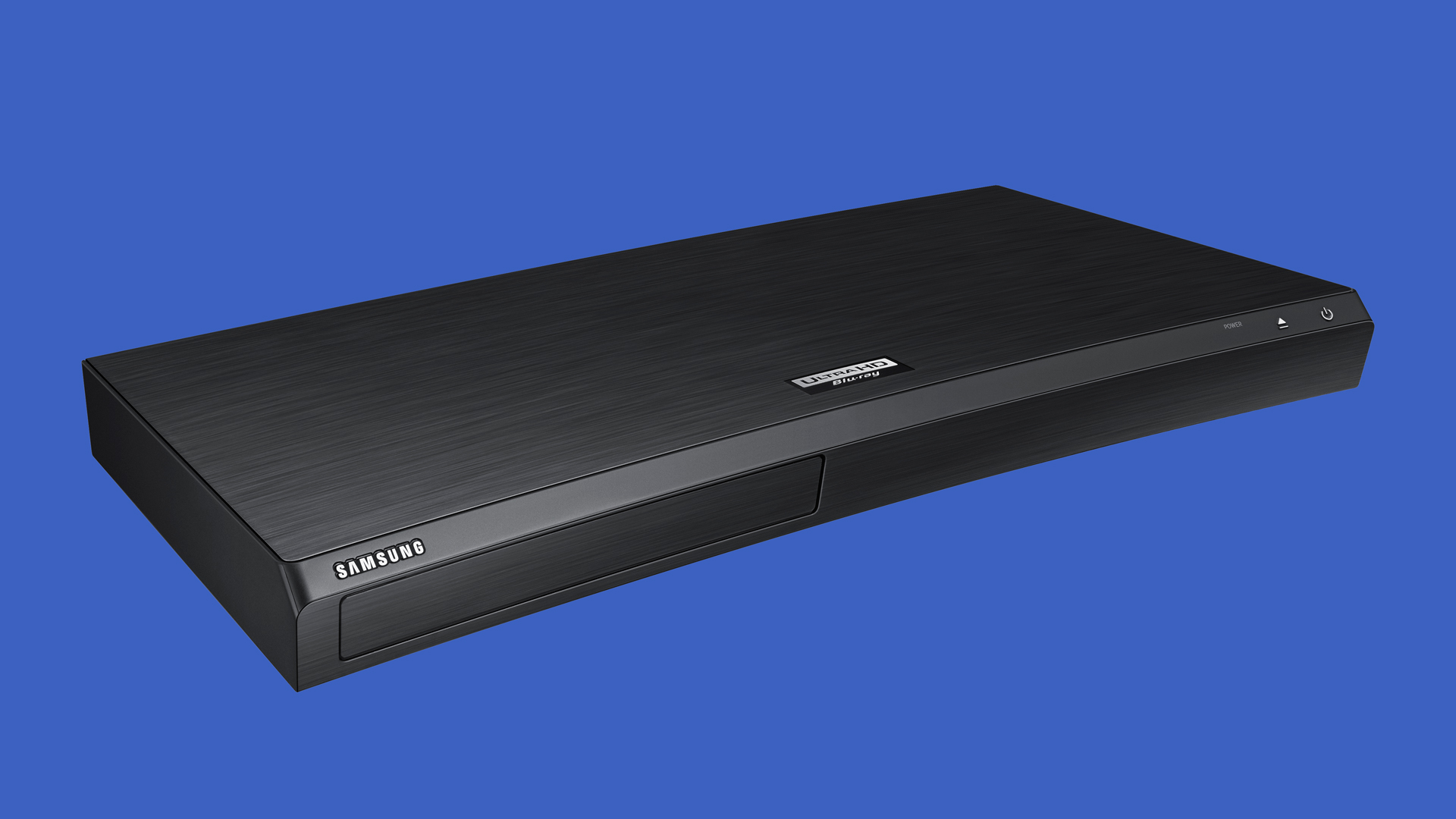 Looking back at it now, Samsung's first Ultra HD Blu-ray player, the Samsung UBD-K8500 (found further down the list) seems like a bit of a trial run.
Its build quality was rudimental as Samsung tried to undercut rival debut units on price. It didn't carry any sort of built-in display. Its picture quality was OK as a starting point for a new format, but was soon overwhelmed by more heavy duty rivals. And while the deck did what it needed to, its feature count was soon exposed as pretty limited. 
The new $ 399 (£450, about AU$ 500) UBD-M9500 feels like such a specific response to its predecessor's limitations that you can almost imagine Samsung sitting down and ticking the old problems off one by one. 
The result is a far more accomplished player that deserves a seat at the serious mid-range 4K Blu-ray player table – even though a couple of deliberate omissions might frustrate some quarters of the AV enthusiast market.
Read the full review: Samsung UBD-M9500

You'll make a couple of compromises if you want to take advantage of the DMP UB300's budget price-tag – there's no built-in Wi-Fi for example, and rear ports are incredibly limited – but thankfully the machine doesn't scrimp where it matters. Picture quality is excellent, it supports a wide range of audio codecs and formats, and there's also streaming services built in if you're willing to go down the wired ethernet route. 
Read the full review: Panasonic DMP-UB300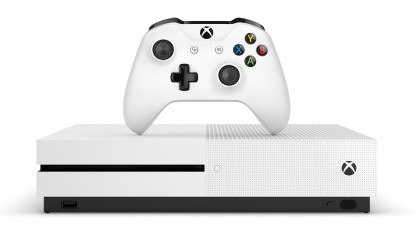 Not holding the title of a "proper Blu-ray player" doesn't stop the Xbox One S from being a great, cheap way to play 4K Blu-ray discs. Sporting a Blu-ray disc drive and the capacity to run Netflix in 4K Ultra-HD, Microsoft's latest iteration of the Xbox is about as forward-thinking as you can get.
Read the full review: Xbox One S

The K8500 is currently the cheapest route into 4K Blu-ray. It's also a useful hub for 4K OTT services from Netflix and Amazon, and while the design is a bit Marmite, you'll be consistently impressed by its loading speed and colourful UI.
If you want your 4K HDR TV to look its best, then you can't beat 4K Blu-ray. And when it comes to sheer image fidelity, the UBD-K8500 certainly impresses.
Read the full review: Samsung UBD-K8500